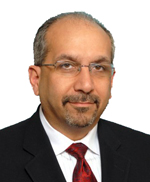 Last updated: 3/9/2012 (Changes and expansion to this Defense Letter program was made in March 9, 2012.)

Dear Readers:
Let me explain what I have been doing and why. I am a seasoned litigator in NYC and was brought into this issue by Matthew Chan, the founder of this website, who was an independent publisher that received a Getty Images Demand Letter. He had been handling his case on his own publicizing his efforts through this website until he sought legal counsel and advice. He had surmised that many others must be in the same position and created this website to address some of the issues. After receiving thousands of hits almost immediately, and hearing people's similar complaints about Getty, I decided to offer something to help out those who are caught in this current dilemma.
My Fee Policy
I agreed to write a letter for any company that received a demand letter from Getty or their collection agency for the total fee of $195.00 US. I also decided that I would include a second letter at no extra cost should Getty respond to the first. Now, I have to tell you that I regularly charge $450.00 per hour for my services in litigation matters. I am routinely retained at that rate by clients on litigation issues.
As a result of the letter program, I now represent over 800 companies at various stages of the Getty Issue. My first letter went out in July 2008 and we still get one or two new requests each day. The letter is not a boilerplate form letter. While it does contain some stock language (don't worry I wrote it myself so I own the copyright), it is specifically geared to how the client got the image and used the image.
Getty has filed a few lawsuits over this issue, mostly against companies that are accused of infringing on more than twenty images, so I have also told my clients that I would reduce my hourly rate to $195.00 per hour should Getty sue them and should they decide to retain me as their litigation counsel. I make it clear that they are under no obligation to retain me as litigation counsel and they can terminate my services at any time. Paying the $195.00 for the letter(s) does not obligate them in any way to pay any further fees to my firm.
So that is my firm's fee policy on the Getty Issue.
Why am I Doing This?
I am doing this because I see it as the only way to level the playing field a little bit. I believe Getty chose the $1,000.00 per image demand because that number is high enough to make it enormously profitable to Getty yet low enough that folks who took one or two images would be hard pressed to find competent counsel who could defend the claim. (And as you can see from other posts of mine and others and from my web conversations posted on this site there are defenses). This letter now assures clients that they will not be contacted directly by Getty again and that the fictitious deadline set by Getty has been satisfied. Yes, I gain some "web presence" by doing this and have been introduced to many wonderful and successful entrepreneurs through this issue, but that is just a small bonus compared to the satisfaction of helping out someone needlessly put into distress.
I can't tell you how great it feels to hear small business owners sighing in relief when they see the letter (a draft of the letter is sent to each client for approval before it is sent to Getty) and know that this is being handled and they can get back to focusing on what they want to focus on. In addition to my practice, I am a law professor at New York Law School which is on the cutting edge of intellectual property and patent law. I teach the first year legal writing and appellate advocacy classes there. I regularly tell my students to be proud to be lawyers as law and the courts are often the only place that individuals and small companies can get a fair shot. And I remind them that it can't always be about the fee, sometimes it has to be about "doing the right thing." So I am also putting my money where my mouth is as well.
My Take on Getty Images
I want to conclude by saying that I am no fan of copyright infringement. More often, I am on the side of the small company or startup that puts out content only to have a larger company or rival take its idea and profit off of it. What I am against is hard pressure tactics designed to scare someone into paying a claim and also masquerading a claim as a debt that is in collection.
Were I Getty's counsel, I would have recommended a Cease and Desist Letter and then brought a claim only if the party persisted in the use, unless I had proof of an intentional infringement. I believe this issue may tarnish Getty's reputation in the end. Who knows why they are taking this approach? I only know that it subjects innocent people to undue stress and concern. I hope that my efforts and this website's efforts help to alleviate that stress somewhat.
Oscar Michelen
===========
Please read about the Update & Expansion of Attorney Oscar Michelen's Defense Letter Program.
===========
Due to his busy law practice, Oscar will NOT be able to answer any individual email questions on extortion letter issues. Oscar does NOT offer free phone consultation for any extortion letter issues. You can only sign up for the Defense Letter Program.
To sign up for the Defense Letter Program, scan your copy of the Settlement Demand Letter and email it with your written request to: digitalimagelitigation@gmail.com. Or you can use FAX.  Please FAX your Contact Information (email address & phone number) and your copy of the Settlement Demand Letter to: 516-741-3223.

Please allow the staff two (2) business days for someone to respond to your request. If you do not receive a response or need to follow-up on a case, call Oscar's assistants  at 516-741-3222.

===
DISCLAIMER NOTE: Attorney Advertising. Past  performance is not a guarantee or indication of future results.