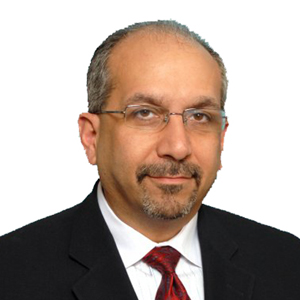 Last Update: June 21, 2018
DISCLAIMER NOTE: Attorney Advertising. Past  performance is not a guarantee or indication of future results.
Attorney Oscar Michelen offers his Copyright Legal Defense & Representation Program for people and businesses who have received copyright infringement demand letters or who have been named in a lawsuits alleging infringement of digital images.
For those who prefer to have an experienced litigator, negotiator, and lawyer fluent in copyright law and copyright defense in your corner, Oscar's Copyright Legal Defense & Representation Program offers the following features:
Oscar will evaluate your demand letter and copyright infringement claim to ensure it is a valid and legitimate claim.
Oscar will evaluate your situation, circumstance, and assess the value of the infringement.
Oscar will call and discuss with you his plan of action and defense strategy.
Oscar will inform the plaintiff in writing that you are his client, that he is legally representing you, must direct all communications to his office.
Oscar will craft and argue the best and most appropriate legal defense for your situation.
Oscar will directly negotiate on your behalf the best possible settlement terms and closure of the matter.
Oscar will call you to explain the terms of settlement and answer your questions on the case.
If in the unlikely event that your case becomes a lawsuit, Oscar will extend to you a discounted legal fee.
Oscar's Legal Defense & Representation Program fees range from $495-$695. (This fee only applies to cases where a lawsuit has not been filed and does not cover the cost of any monetary settlement.)
For situations where a lawsuit has been filed, his legal fees begin at $2,500 for a 10-hour retainer.
(These rates are well below Oscar's and his law firm's regular rates and are offered only through this Program.)
---
Why Hire Oscar Michelen? What Does the Program Offer?
The Copyright Legal Defense & Representation Program was born out of and evolved from the hugely popular Defense Letter Program created in 2008 and which has helped over 3,000 targets of copyright infringement settlement demand letters.
For years, the Defense Letter Program was popular, affordable, and very effective because companies that sent out demand letters often relied on legal intimidation but would not aggressively pursue the claim after a letter recipient was legally represented by legal counsel. Claims would also not be aggressively pursued because the companies sending out the letters were often sloppy in their claims. The images being complained about often did not have valid copyright registrations or there were other defects in their claims.
Because so many letters were being sent out, most copyright infringement collection efforts were focused on "easy marks", people who did not have legal representation and were legally inexperienced. Often, people who hired legal representation would see their claims "go away quietly." With just a single letter response. It was easier and more efficient for companies to pursue and intimidate large-dollar settlements from victims who were unrepresented.
Today, the environment has evolved into something much different. ELI's ongoing and persistent reporting over the years has certainly forced a few aggressive copyright trolls out of the business. Through the Defense Letter Program and ELI's ongoing reporting, calling out, and criticism of copyright trolls, ELI has compelled a number of companies to change their operating policy and accept lower settlement amounts because of years of harsh blow back by victims and bad publicity.
However, new copyright trolls have risen in their place that have made the aggressive pursuit of copyright infringement claims their primary business. They use more diligence, technology, unconventional tactics, and intimidation strategies in an attempt to collect high-dollar copyright infringement claims. Copyright infringement claims today are more detailed than in years past.
Also, new companies have arisen that target users of celebrity images; paparazzi photographs; and old press photos. Many websites and blogs erroneously use these copyrighted images because they were found via a Google Image Search or because they have no accreditation and are available on "Free Image" sites.
Unlike years past, these copyright do not "just go away". They pursue each and every claim. They rarely let claims "fall through the cracks." They are more persistent today than before. And while copyright infringement lawsuits still occur infrequently, the overall threat of a copyright infringement lawsuit has gradually risen over the years. Because copyright infringement lawsuits are a matter of public record, they are intentionally filed not just to pursue the claim but also to intimidate and send a public message to those who do not settle claims.
A threat of litigation leaves a target two options: (1) Defend the action in court or (2) Negotiate a settlement without an admission of liability. The ELI Forums has hundreds of posts discussing both conventional and unconventional ways of settling or resolving your own case without using a lawyer. However, the legalese and negotiation process is foreign and intimidating to most people. This can be overwhelming, stressful, and time-consuming for many laypersons.
Hiring Oscar means that you do not have to take time away from your business and life to deal with these claims. Having handled so many of them over the past ten years, he has dealt with all of the regular claim representatives and can quickly determine your exposure and advise you on how best to proceed with the claim.
---
Due to his busy law practice, Oscar will NOT be able to answer any individual email questions on extortion letter issues. Oscar does NOT offer phone support or phone consultation for any extortion letter issues. You can only sign up for his Copyright Legal Defense & Representation Program. 
To sign up for the Copyright Legal Defense & Representation Program, type up a short description of your case, scan copies of the Settlement Demand Letter, any follow-up letters, and any other correspondence you may have written/emailed and then email it with your written request that you wish to hire Oscar and enroll in his Copyright Legal Defense & Representation Program to: digitalimagelitigation@gmail.com.
Or you can use FAX. Please FAX your Contact Information (email address & phone number) and your copy of the Settlement Demand Letter along with any follow-up letters to: 516-741-3223.
===
DISCLAIMER NOTE: Attorney Advertising. Past  performance is not a guarantee or indication of future results.