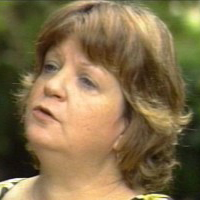 Purpose of this Information Page

What started as a small personal complaint grew into a business community problem within the Columbus GA area in 2007. There have been many individuals and companies affected by the unethical and criminal Cobra Collection Agency and Janice B. Ledden, the President and Owner. This website was created to assist the many "clients" (victims) of Cobra Collections as well as protect others from the ongoing scams of Janice Ledden.
Cobra Collections collected monies from debtors for their business clients but never pay them their share. Further, if they did pay, the checks were often returned NSF. There have been many bad checks issued. One claim is that they have "raided" bank accounts even after a debt has been paid. These are indisputable and can be corroborated by several parties.
Ultimately, Janice and Michael Ledden fled the Columbus GA area in Summer 2007 as local news media and local businesses sought to find them and hold them accountable. They were working in the Fairbanks, Alaska area from 2007-2011 but now reportedly living in the Colorado Springs area near Fort Carson.
There is valuable information here so that "clients" and other interested parties know who and what they are up against. There are only a few people that know the full story. Most only know their very small piece. This informational website describes a more fuller picture of the situation that financially burned so many businesses in Columbus Georgia. Telling the truth is a good offense (and defense) against those who wish to make an ongoing effort to scam others.
=====
2012 Updates
=====
These are WTVM news articles on the story:
=====
These links cover the various aspects of the Cobra Collection Agency Scam:
If you have any new or updated information, feel free to contact me at matt30060 at gmail.