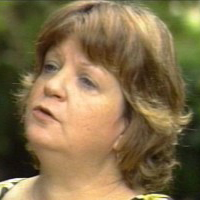 This post and news update is for readers interested in the Cobra Collections Agency Scam.
On April 28, 2012, I announced I was going to shutdown the CobraCollectionScam.com website after moving and archiving all the information to the ELI website.  And just over a week later, I get an email update out of the blue from someone. I called the person who sent me the email to verify the credibility of the informant and accuracy of the information being sent to me. We had a 47-minute conversation. I won't publicly reveal who or how the person is connected to know this information but I will say that after a long inquiring conversation, the information is credible enough for me and it does add up with prior information being reported.
The last big Janice & Michael report was during Spring to Summer 2009 when individuals in Fairbanks, Alaska reported to me so much information, I had to write a series of articles to cover the ongoing updated story. Obviously, it died out when Michael was let go of his job and the lawyers Janice worked with parted company with her.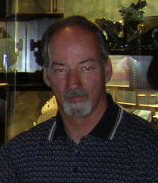 As of today, I found some nuggets of what has happened since then.  First, it appears that Michael is talented in the art of wood-working. It was reported that Michael made furniture from the comfort of their Paystreak home and sold furniture he made. I am not sure if this was a part-time or full-time endeavor but it seems certain that the purpose was to generate income, not just a hobby. I have no idea what Janice did in the last 3 years. There was no information on the work front.
However, I was told Janice and one of Michael Ledden's twin sons flew to Colorado Springs in time for the new  2011-2012 school season approximately August or September 2011. The story is that Janice missed her grandchildren and wanted to be closer to them. Both of Janice's daughter have military husbands. One of them was stationed in Alaska and I believe the other one could be stationed at Ft. Carson in Colorado Springs. So, it would make sense that Janice would want to move to Colorado Springs.
It's interesting to me that for a short time, the twin sons were split up. But knowing Janice's controlling and manipulative ways, it would make sense that she take temporary custody of one of Michael's sons to ensure that Michael followed her to Colorado Springs. If Janice had gone on to Colorado Springs without someone in hand, Michael could have remained behind in Fairbanks, Alaska. By taking custody of one of Michael's sons, it ensured Michael would have to follow Janice to Colorado Springs.
I believe Janice is paranoid and has a fear of abandonment. After all, she is living a life of secrecy, looking over her shoulders, never knowing who to trust or what might pop up unexpectedly.
I was told that Michael's daughter (older than the twin sons) moved out when she was young and married some boy or young man. This allegedly created a lot of stress with Michael and Janice. That daughter has supposedly signed up with the U.S. Army. The only reason I bring up the dramatic daughter situation is because it rings true to me. Michael's daughter has endured a great deal of stress with the sudden upheaval from Columbus Georgia in 2007 and moving to Fairbanks.  Living in secrecy for all these years and being forbidden to have social media accounts like all the other teenagers has to take its toll on a young girl.
The physical address of the home they allegedly moved to in Colorado Springs is on Forsythe Drive near Fort Carson. I have the street number but I won't post it simply because I cannot verify if Janice or Michael actually live in that specific home. I looked at the photo of the neighborhood in Google Street Maps and the home appears to be close to Hennings Drive and Forsythe Drive. The phone number they had was 719-xxx-1273. But supposedly, it was quickly disconnected when someone "tested" the phone number and a man (might be Michael or Janice daughter's husband) picked up the phone, nervously replied "wrong number", and hung up.
So, there you have it.  Michael and Janice appears to have made Colorado Springs their new home and they cleared out of Fairbanks Alaska sometime towards the end of 2011.