This is the updated "Incredible Discoveries" Information Page which has been moved from the MatthewChan.com website. There will no longer be any updates on MatthewChan.com. Any future updates relating to "Incredible Discoveries" will be made here on the ELI website.
Related companies: O2 Media, BrandStar Entertainment, Quorum Productions
=====
Purpose of this Information Page
The purpose of this page is to provide information and commentary for which people can judge for themselves whether someone should work with Incredible Discoveries or not. As editor of this page, I have no axe to grind with these folks. They have never been rude, mean, or done anything that "wronged" me. My few interactions with Incredible Discoveries have been professional and courteous. However, I don't trust them or have good vibes about them. That is simply my opinion based on people I have spoken to, public information, and private information submitted to me.
Why do I continue to maintain this Information Page? I have some first-hand experience in speaking with them. But I also frequently get calls and emails from "out of the blue" from people who want to know my opinion about Incredible Discoveries despite the fact I have written about this previously in my Blog. I try to be polite and help these callers and emailers but quite frankly, it is a waste of my time. I have many other things I prefer to do than talk about Incredible Discoveries.
I will not take any calls or respond to any emails regarding Incredible Discoveries. I have decided I would simply acknowledge this through this website and put what I know here.
I cannot endorse them because I never worked with them. I also cannot publicly condemn or accuse them of any wrong-doing because I do not have first-hand knowledge of what they do and how do they do things except for what I have already written about. Over the years, a LOT of people have sent and fed me their information (in confidence) and their opinions which I simply collect into my files. (I keep them because one never knows what can happen in life.)
Whether you are dealing with Incredible Discoveries or any other company, do your homework and think objectively! No one can do it for you.
You can find the 13 Incredible Discoveries article posts by clicking the Incredible Discoveries Category. Or you can simply click on the specific article you want to read.
=====
HOW I GOT INVOLVED WITH "INCREDIBLE DISCOVERIES"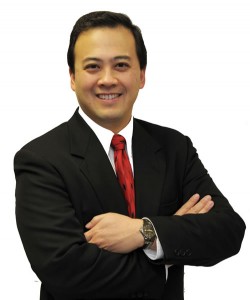 My name is Matthew Chan. I am a publisher and author of several business books, manuals, and audio programs. My introduction to Incredible Discoveries began around June 20, 2007 when they contacted me about possibly spotlighting my published products with infomercials. After a short period of excitement, I began to think and reflect.
After some personal investigation and Google searches, I was anonymously contacted by two people. One of those individuals was a disgruntled ex-employee named Robert Danoff. The other shall remain anonymous at that person's request. They encouraged me to be skeptical and do fact-checking. Quite frankly,when some stranger asks me for $75,000 sight unseen, my alarm antenna immediate shoots up anyway. Nothing against Robert or the other person but I did not need anyone to tell me to be wary and check things out after someone is feeling out my hind side for $75,000.
Being in the publishing business myself, I did know two highly-regarded individuals who were briefly involved with the infomercial business. While I did not know the specifics of the entire arrangement, I knew they did not pony up any money for production costs. The companies that promoted them wanted to work with them and they pitched them. They paid all production costs. They provided their name, talent, and their time. None of this $75,000 upfront fee nonsense which would then be "matched" by some unknown and faceless investors.
In any case, the infomercial business did not make sense to me financially given the products I sell. I felt I could do a lot more with $75,000 than someone else can. In any case, I have a negative bias against infomercials. Bottom line, I politely declined and walked away. My investigations and my gut instinct tell me I absolutely did the right thing. I am quite happy with my decision.
You can read my previous blog entries here:
I have since been in contact with others who have been very unhappy and angry. Most have been defendants or plaintiffs in their legal fight against the folks at Incredible Discoveries. (All of the parties are listed in the Broward County Clerk of Courts website. This information is public knowledge and easily accessible on the Internet.) Most have a common theme. They made payment anywhere from $25,000 to $50,000. They have allegedly lost it because Incredible Discoveries allegedly "scammed it" by not delivering on the promises.
As a disclaimer and to be fair to Incredible Discoveries, I would be irresponsible if I did not say there are two sides to every story. It is your job to get both sides and figure out how it applies to your situation.
======
Submit New Information & Share Your Stories
If you have some helpful information, first-hand information, or corrections to this website, feel free to email them to me at: matt30060 at gmail.
If you feel you want to tell me something important by phone, I want you to know that you have to be prepared to have the phone conversation recorded. I will respect your request for anonymity. I am very good about that. But you will absolutely have to identify who you are or I won't talk to you. I am trying to dissuade people from making up stories or exaggerating.
Last thing, don't call asking me what I think about Incredible Discoveries or O2 Media! I have said what I need to say on my Blog and on this Information Page. It is not good use of my time and not really a fun subject to talk about and dwell on. The Internet allows me to acknowledge a situation a couple of times and then move on.
If you can afford the extravagant fee for infomercial services, you should be smart enough to figure it out or at least afford someone that can give you some good advice and an informed opinion. But that person is not me.
Good luck to you.